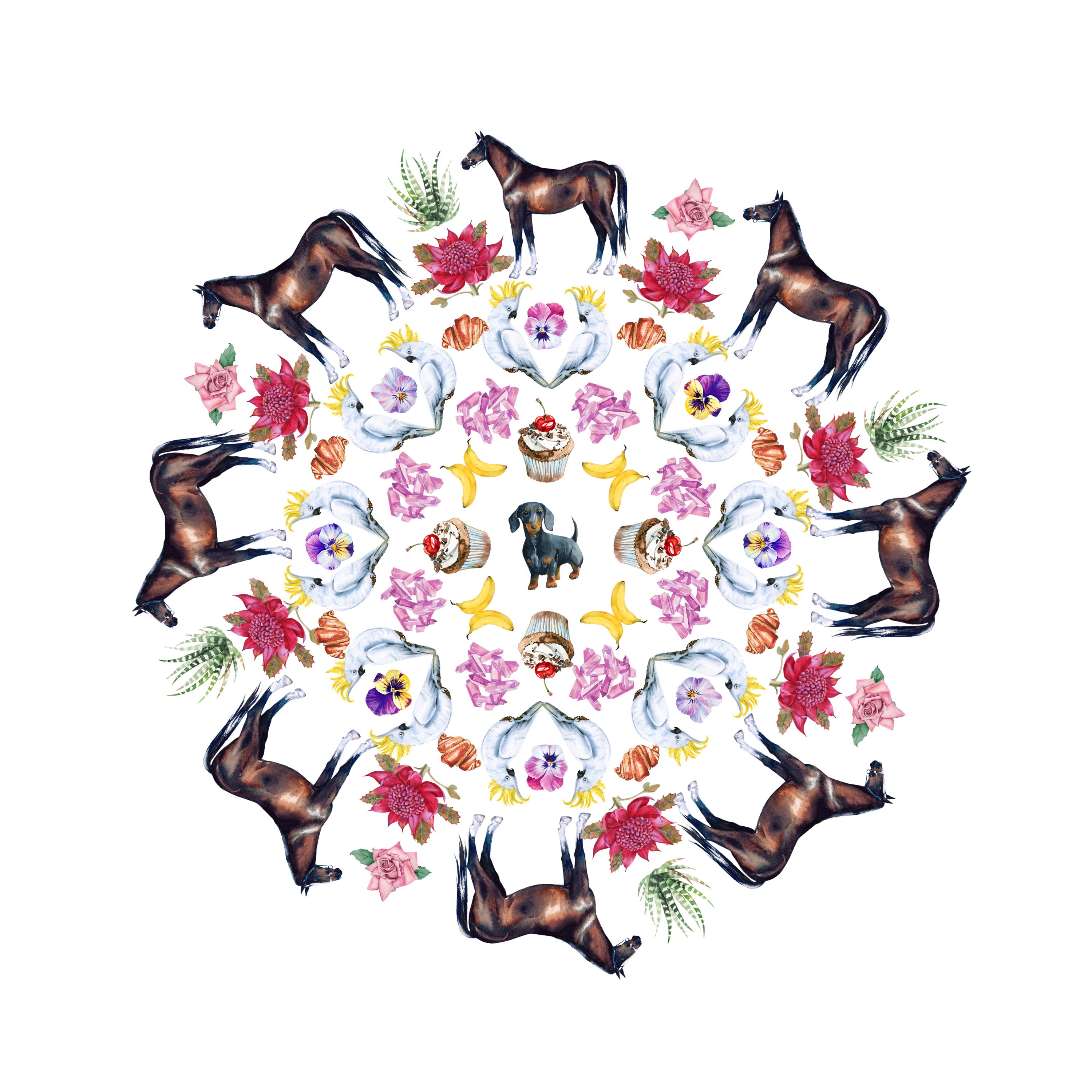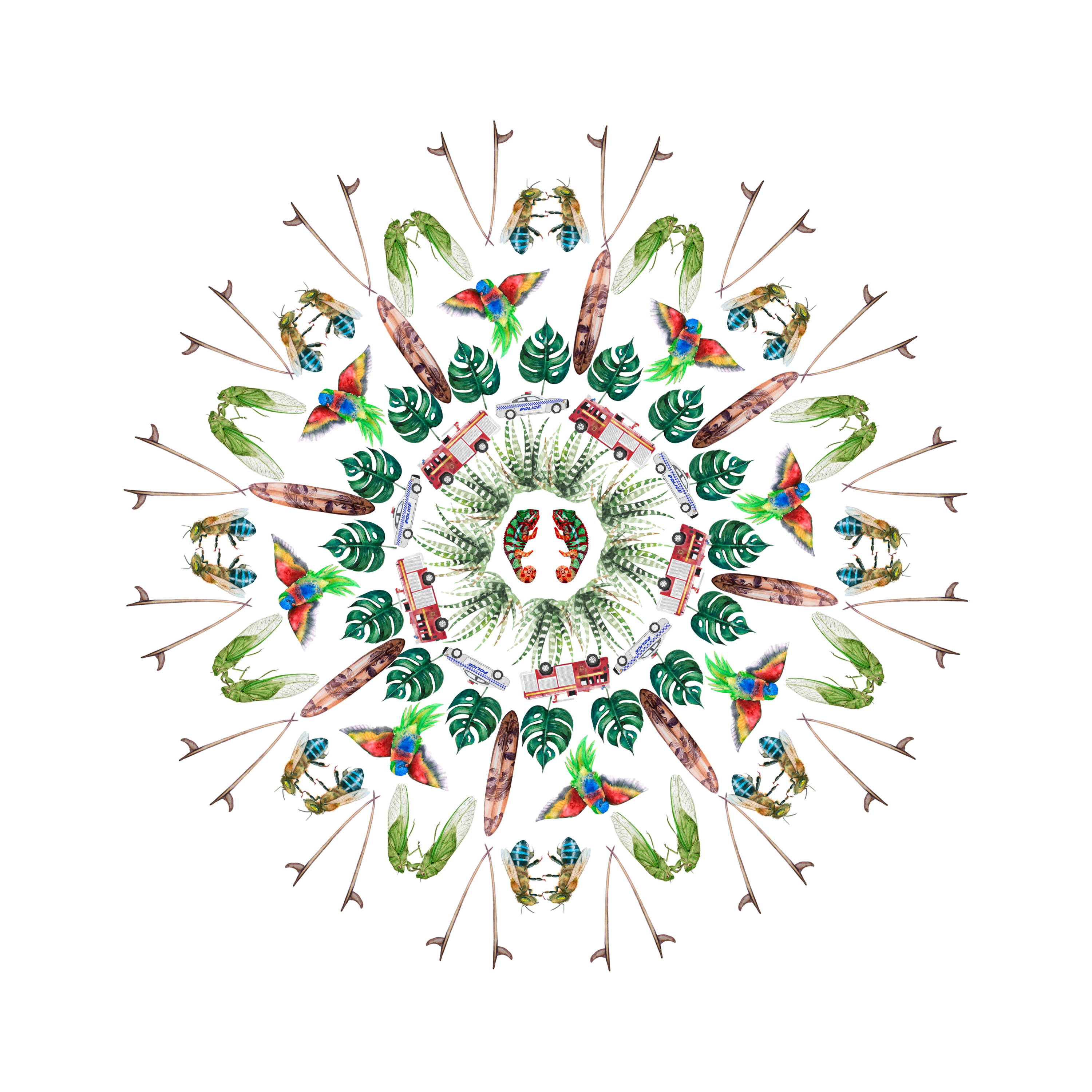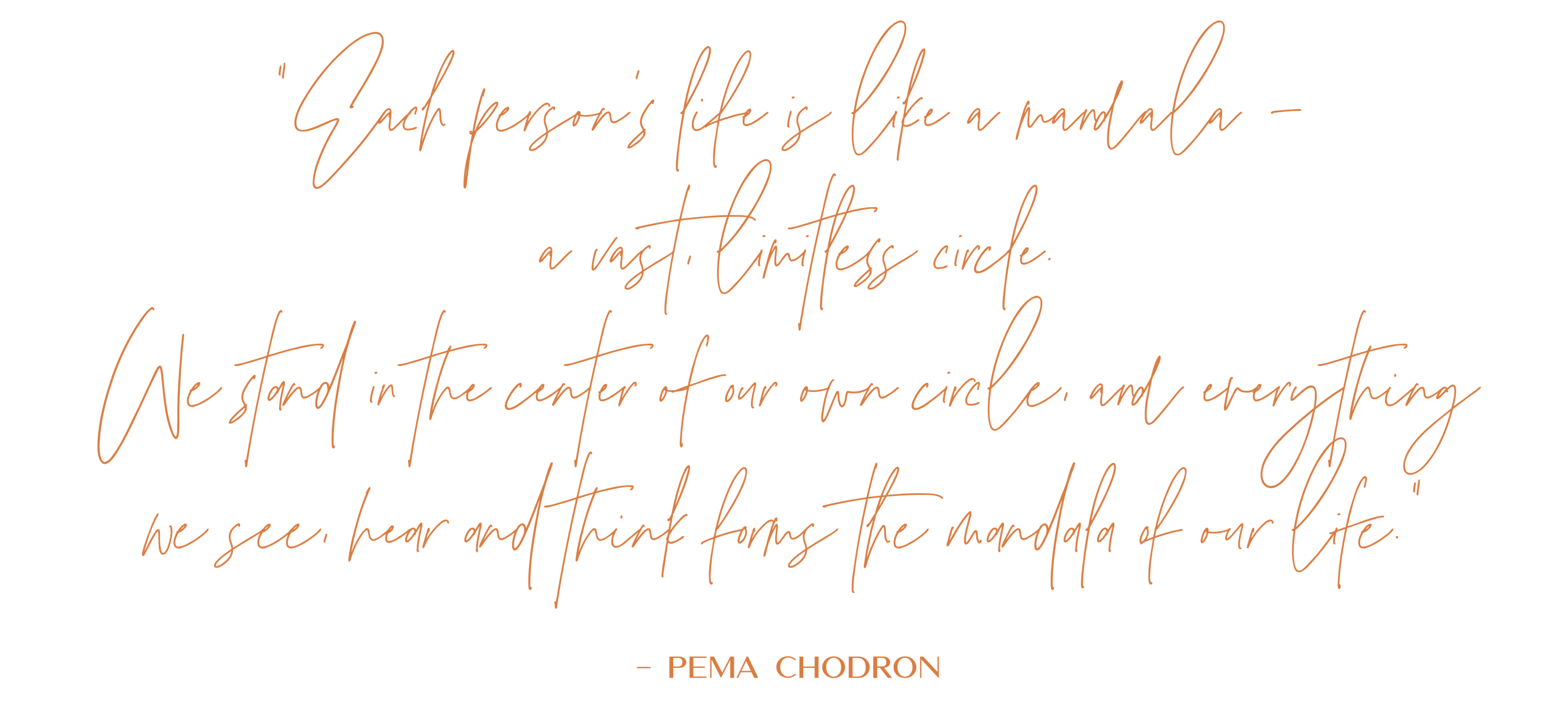 Create a truly unique piece of art for your loved ones with There You Are's bespoke mandalas.
Simply email us a list of up to 15 elements for us to paint that you would like to include and a rough colour palette and we will create a beautiful one-of-a-kind snapshot of your family or loved one.
There are two proofs included in the price so we achieve the exact mandala of your dreams.
Perfect as a special gift for a milestone birthday (for young and old), as an alternate to a 'family crest' capturing everything your family loves or as a reminder of all the little things that make life beautiful to you.
Each element is lovingly hand painted in house and digitally arranged in a unique mandala.
Timeframe is 4-6 weeks
Please note, according to the shape and flow of the mandala pattern, not all 15 elements may be used, so please list them in order of importance.
Ideas for your list:
Pets or favourite animals

Favourite botanicals

Foods

Symbols of a location/geography (ie, mountain ranges or a barn, shells or pinecones)

Initials or family mantras

Heirlooms such as lockets or quilts

Current fascinations (unicorns, mermaids, fire engines etc)

Meaningful symbols to your family (is. Snowflakes, butterflies, sports teams)
From $580 for 60 x 60cm unframed - Please enquire to discuss your idea!